IPA Maintenance Standard
Indoor plant maintenance is specified by the IPA (Interior Plantscape Association) in the document Industry Standards, Codes of Practice Guidelines.
It covers Maintenance Standards for Indoor Plants, Containers and Growing Media.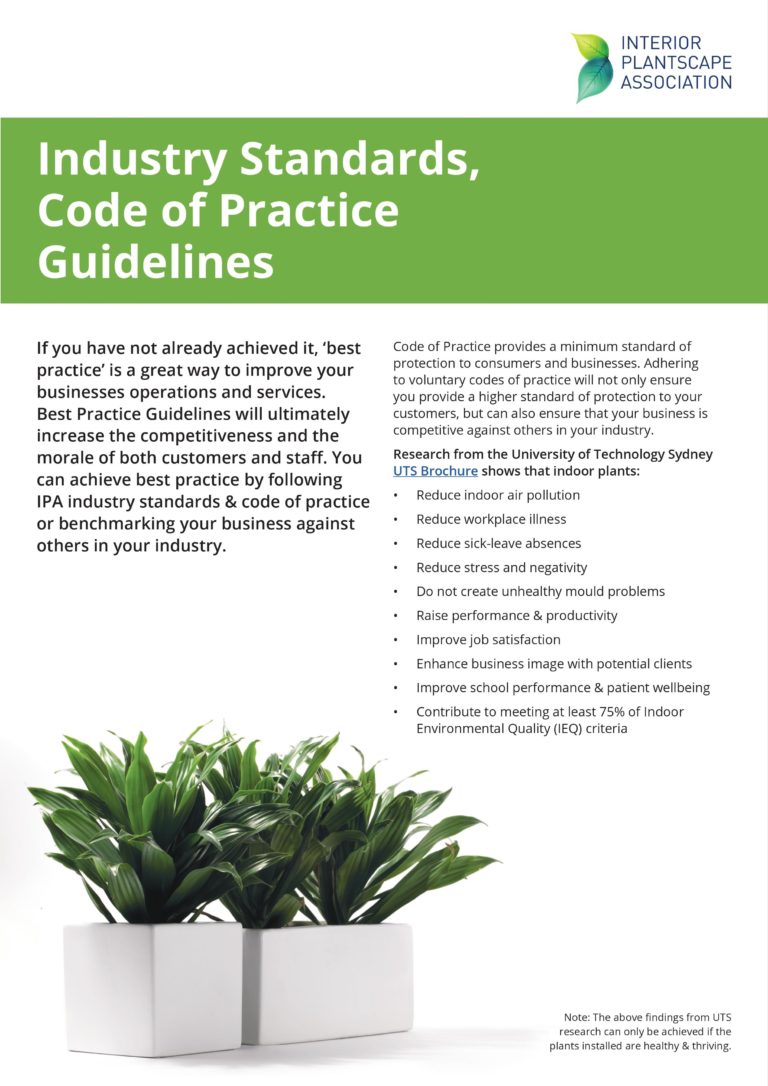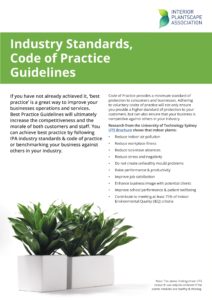 Download the Brochure Industry Standards 2016.
Maintenance
All containers are new stock and the plants are fresh from the growing nursery and our professional staff are easily identified by their uniforms.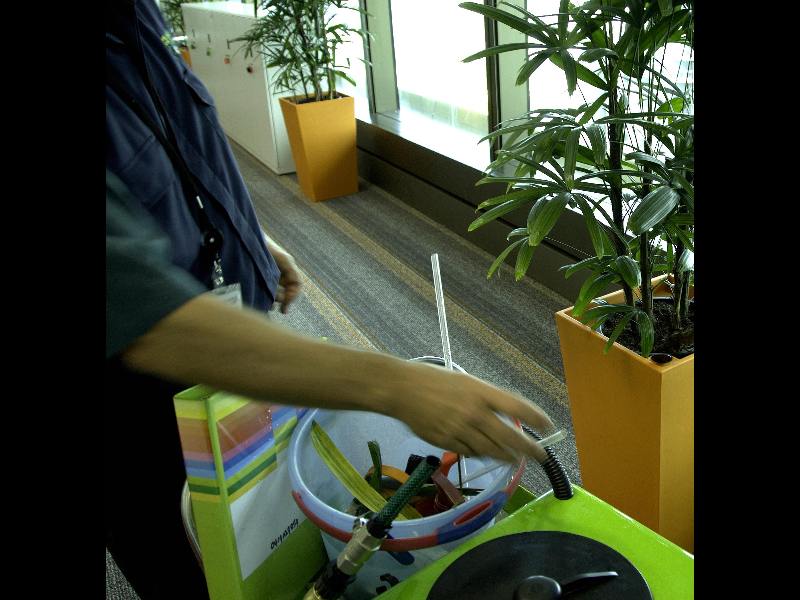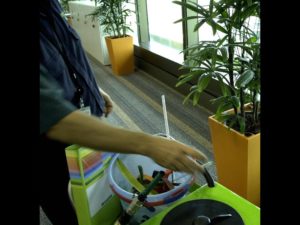 This regular servicing involves:
Ensuring the plants are healthy and in good condition
Replacing the plants if necessary
Maintaining the soil ph and moisture content
Watering (it is best only trained plant technicians service the plants as they understand the plant's water requirements)
Rotating the plants as requested
Trimming, dusting and glossing the leaves as necessary
Keeping the containers clean and in good condition.
Depending on the plant and location, our plants can go for up to 3 weeks without attendance.  This relies on a sub-irrigation and suitable potting mix.
Tips for Techs
For plant techs, it's all about time. At least, sometimes it seems that way. Efficiency is the key to getting everything done in the amount of time you're given.
This brochure (courtesy of NewPro Containers and the Interior Plantscape Association) is valuable as a discussion piece for Plant Service Technicians and also customers who wish to obtain an insight into the work required to service plants.
Download brochure Tips for Techs.