National Interiorscape Services (NIS)
National Indoor Plant Hire and Services
National Interiorscape Services (NIS); five companies, holding accreditation from the National Interior Plantscape Association, formed to become the leading service for Indoor Plant Hire in Australia.
NIS can service Australia from – Sydney, Brisbane, Melbourne, Adelaide and Perth and Canberra.
Ask us about our many national accounts.
The companies that are part of this body are:
This means you can use a local supplier. About 45 cents of every dollar spent with Local/Family owned business stays in the local community while only 13 cents stays in the local community when spent with Nationally owned businesses?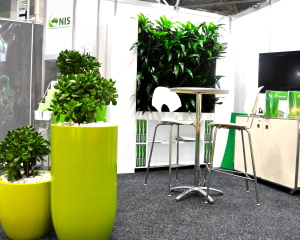 I hope we spoke to you in Sydney at the GBCA Green Cities 2012 Conference.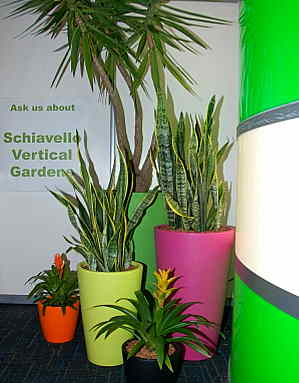 In 2007, 2008 the group participated in "Green Cities Conference" at Darling Harbour Conference Centre, Sydney and in 2009 in Brisbane Convention and Exhibition Centre.
Green Cities is about sustainable and ecologically friendly development.
Research has found that indoor plants contribute to the health and wellbeing of building occupants.
Two (2) points are available in Green Star – Office Interiors Indoor Environment Quality Credit IEQ-15 'Indoor Plants' to encourage and recognise the installation of indoor plants that improve indoor environment quality.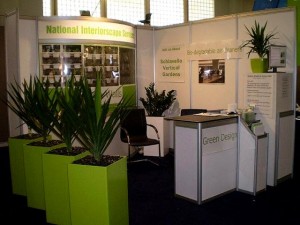 The potted-plant microcosm reduces air-born concentrations of Volatile Organic compounds.
The health effects of exposure to VOCs are consistent with Sick Building Syndrome effects – i.e. eye/nose/skin irritation, headache, lethargy etc.Indoor plants have also decreased complaints of symptoms associated with respiratory illness and poor indoor air quality; in several studies the presence of plants have lowered workplace stress, decreased in fatigue and enhanced productivity.
The research findings show that a plants ability to metabolize Volatile Organic Compounds increases with extended exposure to VOCs, provided the potted-plant system is kept in optimum condition.
A body of research is growing on other positive effects such as cooling, humidity and acoustic benefits.
The plant, the soil and microbes as one combined system, help to remove Volatile Organic Compounds from the indoor air. Further study related to VOC removal is being undertaken by University of Technology Sydney (UTS) with a grant to NIPA from the government body, Horticulture Australia Ltd (HAL).
The Green Cities Conferences are a product of the Green Building Council Australia (GBCA) and the Property Council of Australia.